Tired of Being Overweight? What This Short Video
Welcome To Travis Chiropractic Center
Where you get faster relief and faster results!
Dr. Edwin J. Travis is a Doctor of Chiropractic who has been serving Bastrop and the surrounding communities for over 36 years. Dr. Travis is a Certified Chiropractic Sports Physician, a Certified Veterinary Chiropractitioner, and a Certified Applied Clinical Nutritionist.
He uses "Nutrition Response Testing," "TBM" kinesiology techniques, and has training in many other types of treatments.  He uses the best options for what you need to get well.  We use primarily Standard Process organic whole food concentrates.
Pulsed Magnetic Energy!
Also known as PEMF and invented by Nikola Tesla over 100 years ago. It has been in Hospitals and taken up a whole room but now it's down to suitcase size so we can use it in our clinic for you!
It's non-invasive and has no side effects except Better Health!
Most of the professional sports teams use it to keep their athletes healing and at peak performance. Now you can too!
Call us at (512) 321-4481 for a FREE TRIAL of our PULSED MAGNETIC ENERGY!
New Patients
Here at Travis Chiropractic Center, we value our patients. We acknowledge that going to a new place for the first time can be nerve racking.
We want to do everything we can to eliminate any unnecessary stressors, which is why we include the option of printing and completing your forms at home. We think of our patients as part of our extended family, and we are excited to meet you! 
DON'T JUST TAKE OUR WORD FOR IT...
Testimonials
Dr Travis fixed things in one visit that I had struggled with for 6-10 years respectively. I recommend him to people daily in every day conversations that come up. I'm very thankful for him and his wife
Sarah M.
I have seen Dr. Travis for at least 3 or 4 years. I live in Pflugerville but my parents live in Cedar Creek. I find it well worth the drive to see Dr. Travis. His method of adjusting makes the body feel rejuvenated and balanced. It is hard to find a good Chiropractor these days. I have found a great one and he is assisted with his great wife, Pam, who days a great job of the operations.
Joe K.
I've been going to Travis Chiropractic for decades and have had great results. Hope to continue doing so in the future.
Catherine U.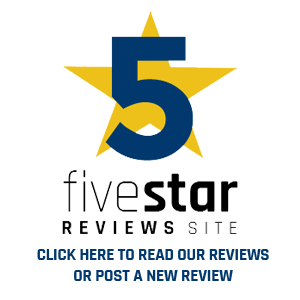 Meet Our Doctor
Dr. Ed Travis
Dr. Ed Travis started life in California, graduated from Valley Christian High School and San Jose State University. He was a Captain in the US Air Force ending at Bergstrom AFB in Austin. After Texas Chiropractic College graduation he opened his practice in Bastrop in 1984.
We treat our client list confidentially, so we can't tell you who we've treated, and you will receive the same confidential treatment. Dr. Travis has worked with the Wrangler Pro-Rodeo Circuit treating riders, bullfighters, and clowns.